VFAS3 High Performance up to 315Kw
VFAS3 High Performance up to 315Kw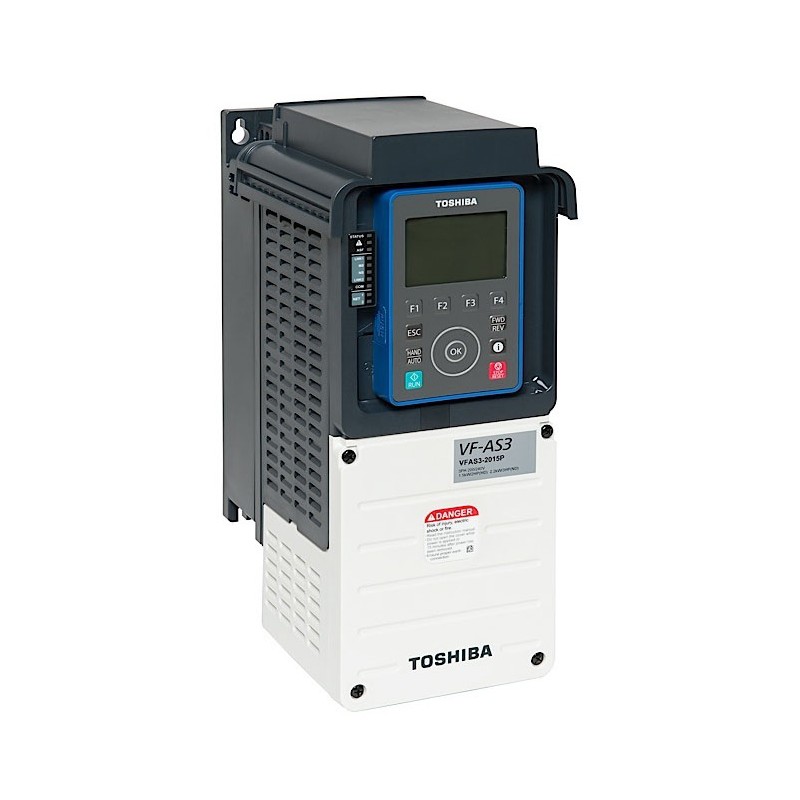 AS3 IIoT & Industry 4.0
The AS3 is Toshiba's latest low voltage drive with enhanced real-time communications and advanced features. Equipped with embedded dual-port Ethernet/IP, the dual-rated AS3 is ready for use out-of-the-box with no optional devices needed. The AS3 meets the requirements of Internet of Things (IoT) and Industry 4.0 automation and features superior motor control technology and electrical circuit design for your application needs.
Built-in Ethernet
VF-AS3 has two ports I/F of Ethernet as standard.
Data of operating conditions and Dedicated data source can be stored to Big data and Cloud storage by Ethernet.
Real Time Clock
Calendar / Time Stamp function
Built-in Real time clock, Calendar and Event time stamp functions help operating data collection with actual time.
Web Server
VF-AS3 has a built-in Web Server function, and it can be easily accessed and manage the operating condition remotely from your PC or Smart Phone/tablet devices.
QR Code®
For the advanced information and the event of drive fault, VF-AS3 displays the QR codes, which will provide immediate access to a dedicated web link for support and maintenance.
Video Guidance
For the installation, setup and maintenance, the video guidance is available with web support.
Remote Sensor Monitoring
The sensor which is equipped in the machine and equipment, can be connected with VF-AS3 and the status can be monitored by VFD network communication.