Comfort Panels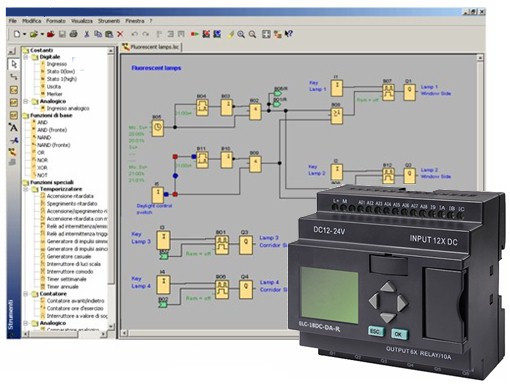 SIMATIC HMI Comfort Panels - System overview
Brilliant, intelligent and practical
SIMATIC HMI Comfort Panels are designed for implementation of high-performance visualization applications on the machine-level. High performance, functionality and numerous integrated interfaces offer the greatest convenience in high-end applications.
---
For operator control and monitoring, SIMATIC HMI products are "state of the art". They are the intelligent response to increasingly complex processes and stringent requirements for the operation of machines and plants.
The newly developed SIMATIC HMI Comfort Panels are the first choice for solving complex HMI applications.
They feature state-of-the-art technology, outstanding performance as well as integrated functionality and come in high quality aluminum fronts from size 7" or larger. The new SIMATIC HMI Comfort Panels are seamlessly integrated in the TIA Portal via WinCC. This innovative engineering framework represents the key to the full performance capacity of Totally Integrated Automation.

---
Brilliant

Brilliant displays in widescreen format

Up to 40% larger visualization area than conventional displays: Complex operating screens can also be clearly displayed and divided into sections for application control and application monitoring

The high resolution, 16 million colors, and a wide viewing angle up to 170°, allow optimal readability and a detailed process display

Minimized energy demand and maximized display service life: The brightness of the LED backlight can be dimmed by up to 100% to adapt to the lighting conditions of the application.

The Comfort Panels which were the first widescreen SIMATIC product family received the well-known iF product design award in 2012

Reusable faceplates

Numerous objects supporting scaling and dynamization, which facilitate the creation of faceplates and their archiving in a library – for reuse (throughout the project or for individual machines)

Centralized modification control of the blocks ensures consistency
Intelligent

Energy efficiency due to PROFIenergy

PROFIenergy actively controls the current consumption of all automation components

Disconnection of individual loads or entire production units when they are not required

Coordinated switching ensures a high degree of plant reliability

Continuous investment protection through easy integration in existing standards

Maximum data security if power fails

In case of a power failure, Comfort Panels buffer sufficient energy to correctly terminate all active archives and to back up the data already archived in RDB format. This ensures the retention of all data in the archive in a cost-efficient manner and without the use of a maintenance-intensive battery.

To fully ensure the retention of individual, not yet archived data, the use of an uninterruptible power supply unit is recommended

Precise diagnostics made easy

Increased plant availability

When connected to SIMATIC Controllers, diagnostic information can be read out directly via the Comfort Panel

Cost savings – no additional diagnostic hardware is required

Optimum interaction between controller and HMI

All shared functions are displayed identically

Intelligent editors are context sensitive and show only those functions that can be used (e.g. functions, properties, libraries)

Thanks to split screen techniques, several editors can be opened at the same time so that data can be exchanged using drag & drop

The shared database ensures data consistency throughout the entire automation project

Comprehensive library concept