CA10 & CG4
ON - OFF Switch
Changeover Switch
Selector Switch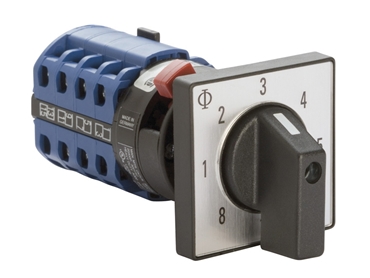 Control and Load Switches
The C-series switch represents the classic cam switch by Kraus & Naimer. With specific models for all current ratings it offers an ideal solution for a wide variety of applications.

The CA-series with finger proof terminals from 10 A to 32 A is ideally suited for many standard applications where industrial controls, instrumentation and electric motors are involved. For low-voltage applications down to switching of electronic signals the CA4 and CA4-1 are offered. The CA4-1 has gold-plated contacts and guarantees reliable switching, even under adverse, aggressive environmental conditions.

Fingerproof terminals, accessible either horizontally or vertically, captive plus-minus screws and integrated screwdriver guides designed for the use of motorized screwdrivers are some clear practical advantages of this series.