Busbar Support 60mm System 200 to 2500A
Busbar Support 60mm System 200 to 2500A
Busbar Supports
UL Busbar Support
End Covers
Baseplate for UL busbar support
1 Pole Earth or Neutral Busbar Support
Connection Busbar Support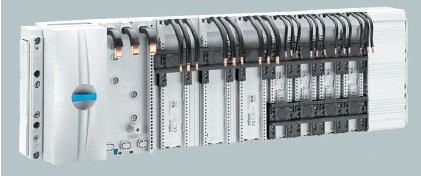 System Advantages
The 60Classic busbar system enables a broad or wide range of busbars to be used, and therefore offers easy adaptation to suit a great variety of currents. The hall- mark of this system is its especially safe, space-saving and simple design, not to mention its very extensive choice of components. In addition, many components of the 60Classic system satisfy the through-air and over-surface arcing distances as per UL 508. They are therefore suitable for use in North America.
Connection Technology
Conductors with a cross-section from 1.5mm2 up to 300mm2 can be connected without drilling to universal conductor terminals or terminal plates. Uncut conductors can also be connected to terminal plates, for connecting multiple busbar systems, for example. With the jaw-type terminals of the CRITO®, round and sector-shaped conductors can be connected quickly and conveniently. End-to-end busbar connections enable busbar systems to be extended effortlessly.
Eques®Technology
The adapter technology in the 60Classic system: with a host of innovative details, the EQUES®60Classic adapters of various types effect reliable, easy connection on 12 x 5mm to 30 x 10mm buses and on double/triple T profiles. At the same time, designs with CrossLink® technology with the double set-up provide new application fields involving considerably greater safety. After all, the busbar remains contact-protected when switchgear is replaced. New variants for additional switchgear continually extend the deployment spectrum. Accessories and non-standard designs allow the 4-pole circuit-breakers to mount directly on the 60Classic busbar system.