W Series
Standard Terminals
End Plates
End Stops
ZQV Pluggable Cross Connections
ZQV for WDU2.5
ZQV for WDU4
WQV Screw Cross Connections
WQV for WDU2.5
WQV for WDU4
WQV for WDU6
WQV for WDU10
WQV for WDU16
WQV for WDU35
WQV for WDU50
WQV for WDU70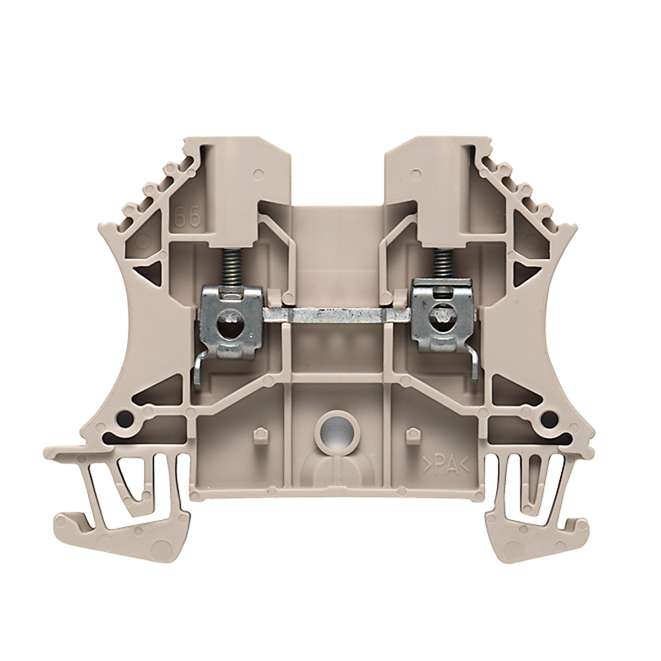 W-series screw connection with clamping-yoke technology
Whatever your requirements for the control cabinet: our screw connection system with patented clamping yoke technology ensures the ultimate in contact safety. You can use both screw-in and plug-in cross-connections for potential distribution. Two conductors of the same diameter can also be connected in a single terminal point in accordance with UL1059. The screw connection has long been an established connection element to meet exacting demands in terms of reliability and functionality. And our W-series is still setting standards.
Our range
You can rely on it: thanks to the range of models and real flexibility, our modular terminal blocks with clamping yoke technology can be used in a wide range of different applications.
Universal application:
Numerous national and international approvals and qualifications in accordance with a variety of application standards make the W-series a universal connection solution, especially in harsh conditions.
Varied product assortment with wide clamping range:
Our modular terminal blocks with clamping yoke technology are available in both standard and compact designs. The compact design covers wire cross-sections from 0.05 mm2 to 150 mm2 and helps save space in the control cabinet.
The standard version covers conductor cross sections of up to 240 mm2. The identical contours of the modular terminal blocks make configuration easier and reduces the quantity of accessories required.
Features
Flexibility
The maintenance-free connection means the clamping screw does not need to be re-tightened.
Can be clipped to or removed from the terminal rail in either direction.
Time saving
Quick installation as the products are delivered with clamping yoke open identical contours for easier planning.
Space saving
Small "W-Compact" size saves space in the cabinet two conductors can be connected for each contact point.
Safety
The clamping yoke properties compensate for temperature-indexed changes to the conductor to prevent loosening.
Vibration-resistant connectors - ideal for applications in harsh conditions protection against incorrect conductor entry.
Copper current bar for low voltages, clamping yoke and screw made of hardened steel
precise clamping yoke and current bar design for safe contact with even the smallest of conductors.
Our promise
The high reliability and variety of designs of the modular terminal blocks with clamping yoke connections make planning easer and optimises operational safety. Klippon® Connect provides a proven response to a range of different requirements.