Thermostats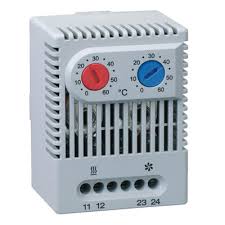 THERMOSTATS
AND HYGROSTATS
Ensure ideal conditions in your enclosures and switch cabinets with our temperature and humidity control systems: our temperature regulators and hygrostats control and regulate connected heaters, filter fans and heat exchangers in both AC as well as DC applications (DC regulators).
Normally Open Thermostats for Fans and Normally Closed Thermostats
for Heaters. Dual thermostats with both normally open and normally
closed contacts where both a fan and heater are required in the same
enclosure.