Overloads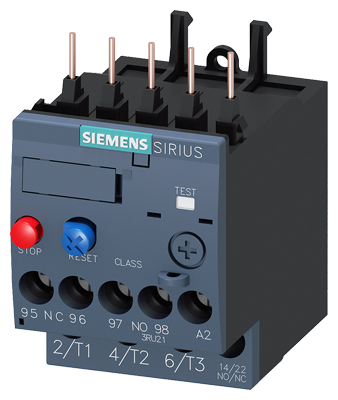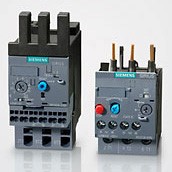 SIRIUS overload relays with screw-type, spring-loaded or ring cable lug connections reliably protect loads as well as other switching and protective devices in the respective load feeder against overload, phase asymmetry and phase failure. Thanks to ATEX certification, they can be used in many different applications and are even suitable for protecting motors designed for use in explosive environments. The overload relays can easily be used with the SIRIUS contactors and connection links.

For demanding applications, the modular variants of the 3RB22, 3RB23 or 3RB24 electronic overload relays even offer full motor protection using connected thermistors to sense the motor temperature, as well as comprehensive display and signaling functions, and a communication link using IO-Link.
Full range of accessories are available for 3RU2 and 3RB3 including standalone Din rail mounts and electrical resets.